For the seventh year in a row Bygglet, a part of SmartCraft, is recognized as one of Sweden's fastest growing and most profitable companies. By driving growth and helping to digitize and simplify craftsmen's everyday lives, Bygglet is once again named a Gasellföretag. With a great drive and passion for development, Bygglet has generated a tripling of both sales and number of customers since 2017.
Every year since 2000, Dagens Industri has ranked Sweden's most successful companies. A prestigious award given to less than one percent of Sweden's limited liability companies. Criteria for being named a Gasellföretag are based on the company's net sales, number of employees, at least doubling of turnover over a four-year period and several other factors. Few companies manage to be Gasellföretag seven years in a row – only 34 other companies have succeeded since the start.
A combination of several success factors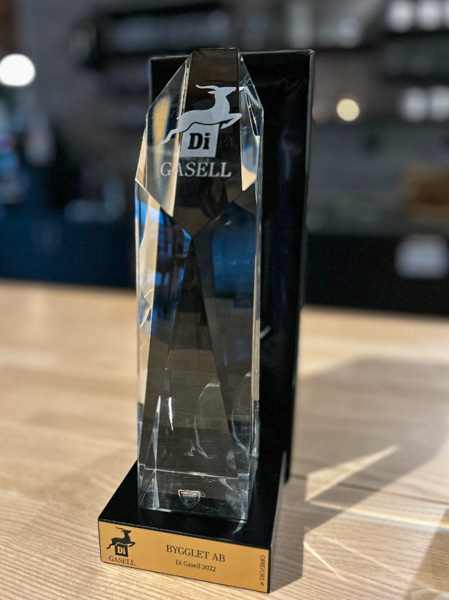 Bygglet believes that the need for digitization in the construction industry is constantly increasing and has succeeded in developing a product that simplifies and revolutionizes critical processes for the craftsmen in Sweden. CEO of Bygglet and Country Manager for SmartCraft Sweden, Hanna Konyi, says that Bygglet has a great passion for its customers and digitalization:
"The construction industry is at the beginning of digitalization, and there is a huge potential for efficiency and increased profitability. We do not look at our competitors, our focus is instead to continuously develop our offer and support the customer's entrepreneurial journey. We now aim to broaden the value chain so our customers get even more out of using Bygglet."
Being a part of SmartCraft since 2018, Bygglet works to be at the forefront of development, offering customers a safe onboarding process and first-class support.
"As a large organization, we can develop faster and meet our customers' wishes. It strengthens us as a company that our offering can also be expanded and that our customers can turn to us, regardless of their needs," concludes Konyi.
Read more about Bygglet here.
For further queries, please contact:
Hanna Konyi, Country Manager Sweden
Email: hanna.konyi@bygglet.com
Phone: +46-(0)705-24 46 88