Contractors
Smooth and efficient project handling with the best quality and safety tool integrated with communication.
Published research by GIRI shows that between 10% and 25% of project costs are lost through errors. This includes direct and indirect costs plus unmeasured costs. A large part of the costs are due to inefficient handling of paper blueprints, miscommunication and unclear risk management. SmartCraft puts a lot of effort into creating digital tools for large Contractors in order to minimize project deviations focusing on the areas making most impact.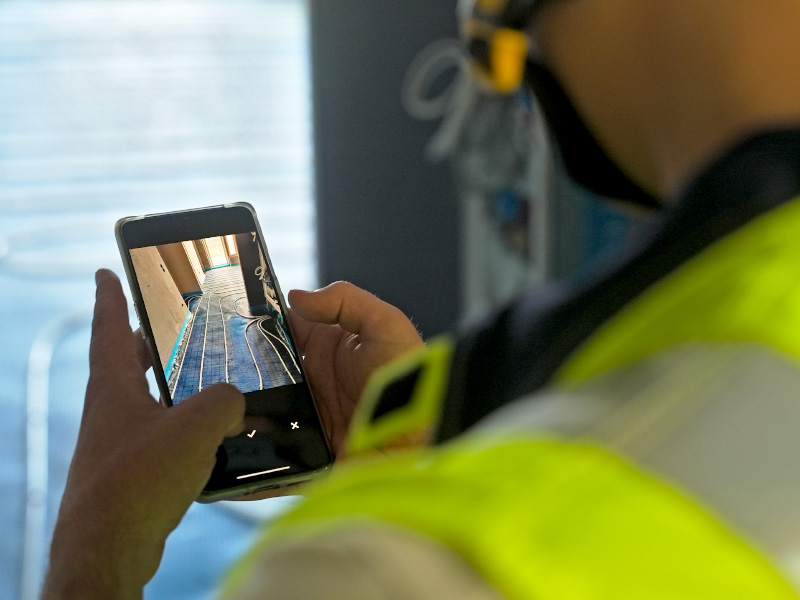 No more costly misunderstandings or mistakes
An easy-to-use platform for everybody on the site to access relevant project documentation and communicate through.
Highly customizable templates to ensure quality process and transparency for any type of project.
Less administrative work, convenient access to the latest version of reports and download or share them as PDFs.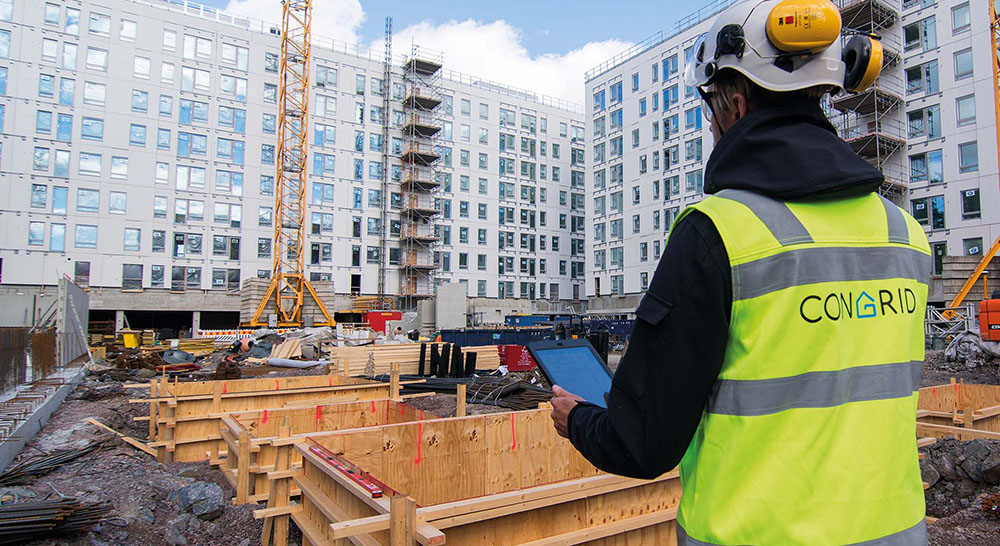 Instant status on project progress
Real-time overview and clarity through digital project documentation for the project manager, stakeholders, field workers and end customers.
All self-checks, quality and safety inspections, as well as deviations, are marked directly on floor plans and documented with photos.
Simple user interface, well-structured data and versatile language options for daily work on construction site.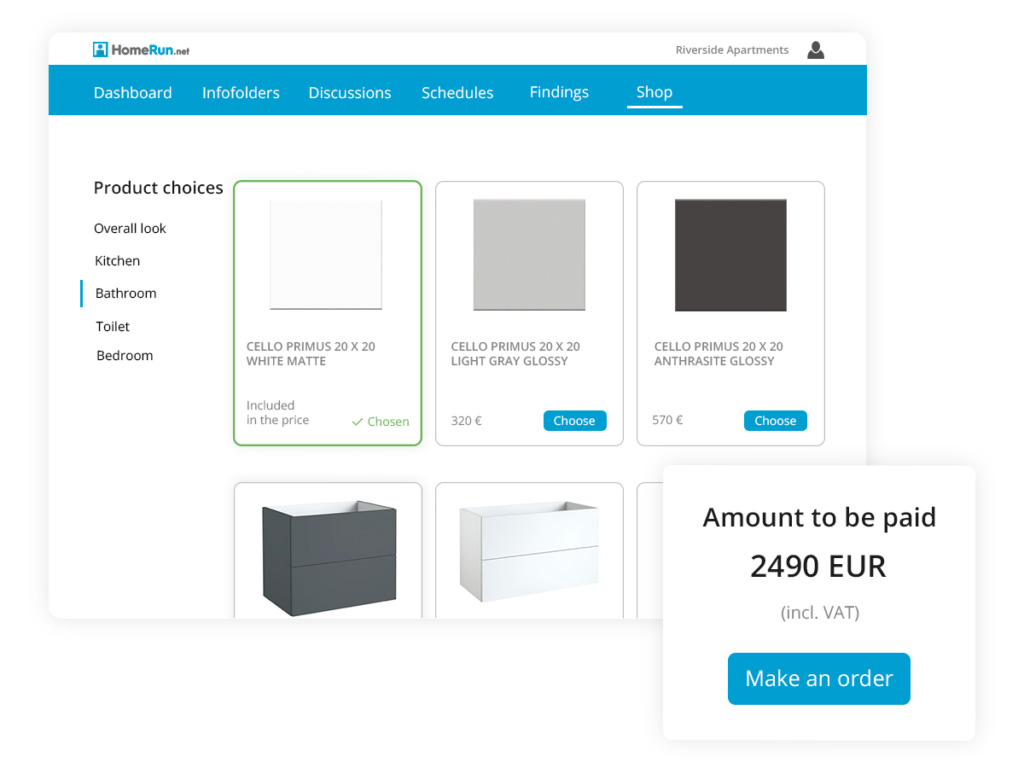 Aftersales with increased and hasslefree profitability
Hasslefree communication through with new residents once the project is finalized reducing irritation, manual work and  misunderstandings.
Possibility for residents to choose materials which are automatically calculated in order lists.
Integrations to major supplier registers making product maintenance and online services effortless.
Our solutions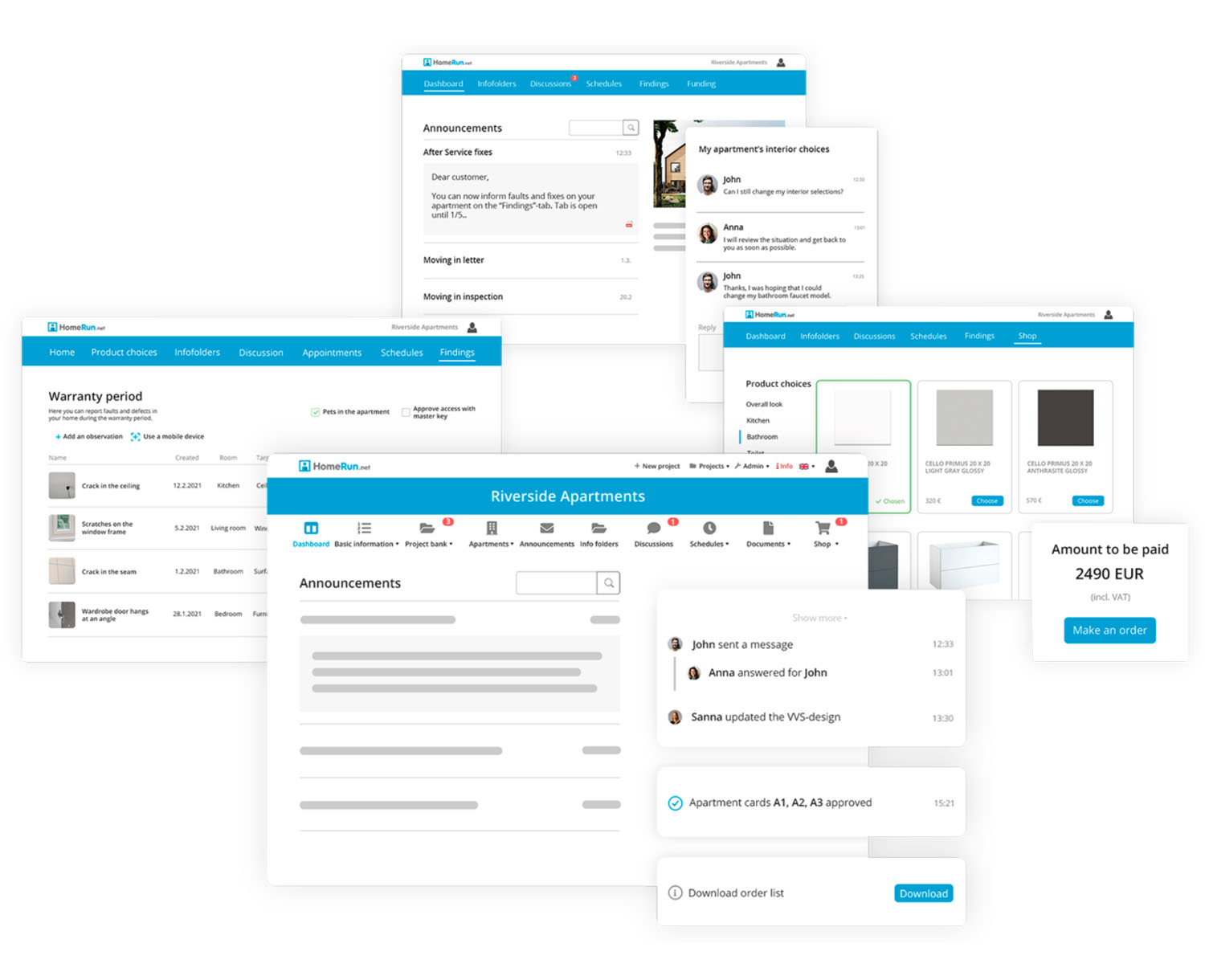 Smooth communication throughout the project
Gather all project information, people and discussions on one single platform. Schedules, plans and other documents are always up to date in the cloud, easy to find, update and share.
Read More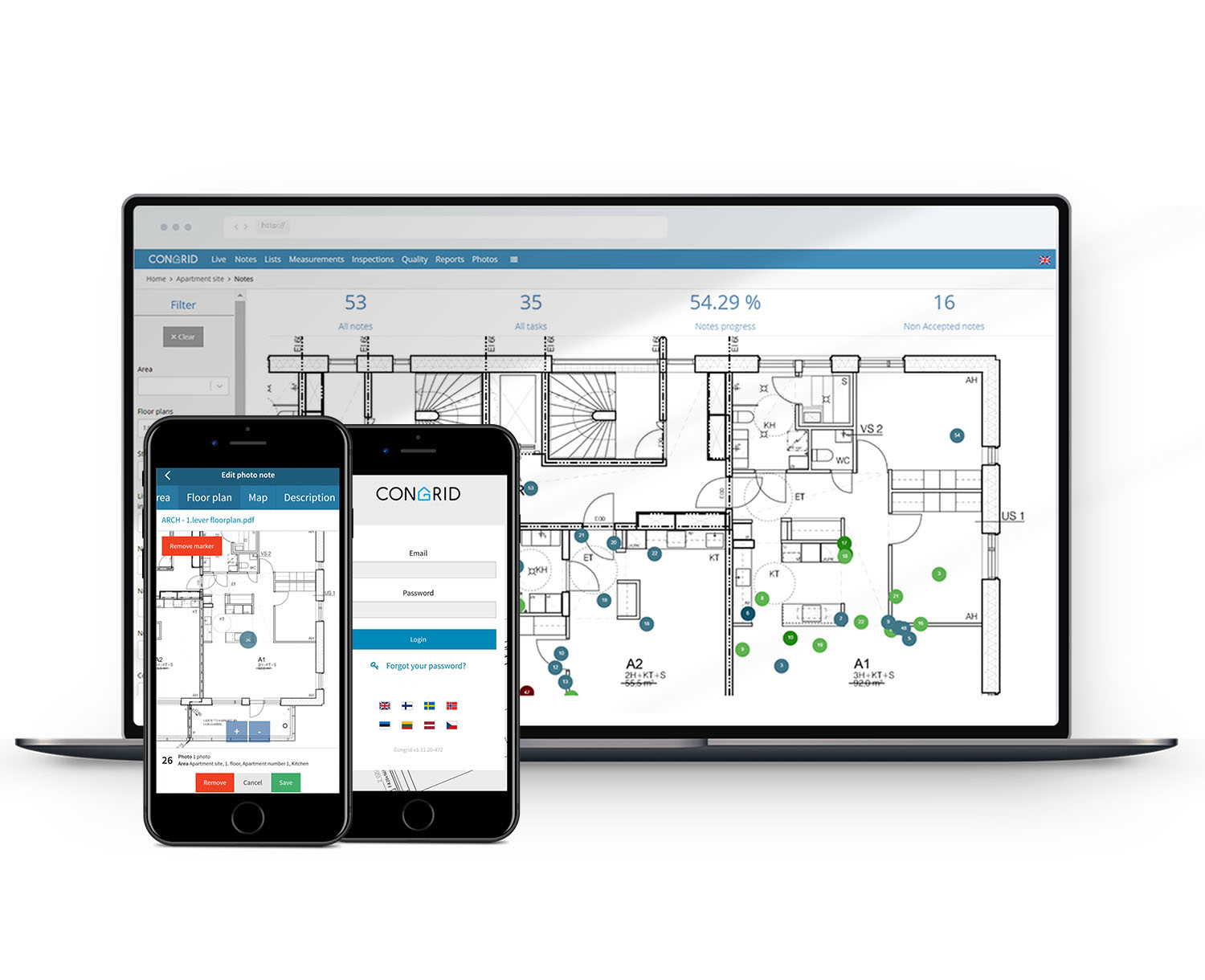 Advanced Quality and Safety Management
The most advanced, yet user friendly solution in order to manage project deviations as well as quality and safety at all times.
Read More
Contact
Get in touch with one of our highly skilled people across the Nordics.
Get in touch